7 tags
Usual Random Things
It's 1:42 AM and I'm still up. I finally buckled down and seriously worked on my current freelance writing project tonight. (Which is good, since I have about 40 pages due on Friday.) I feel somewhat proud of myself for not waiting until the very last day, but still I know I could have managed my time a lot better. I'm probably about halfway done so I'll need to pull...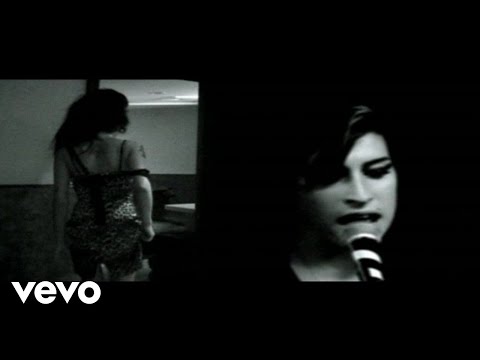 Why.
1 tag
1 tag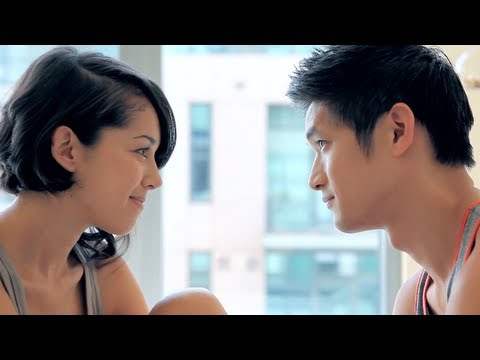 2 tags
Good Morning, Saturday
I love Saturday mornings. Knowing that you have a full weekend ahead is nice. I have nothing to do this weekend, which is good so I can take it easy before school starts on the 14th. (My new professor already gave us things to do though — but I already did them this morning. I'm trying to be more responsible about school. See NYR #3.) In other news, the first work week of 2013 was...
1 tag
New Year's Resolutions
Play the piano again. Exercise regularly. Keep doing great in school. Keep doing great at work. Go to church regularly. Eat healthier. Make more friends. Take things slow.
1 tag
Untitled
So much has happened since I last wrote here that I'm not sure where to start. …So I don't think I will. Not this time. I'm okay though. Still alive and kicking. :) Some of the biggest things I've learned from all this: It's not fair to count on a single person to provide for your every need. You will not get everything from one human being alone, no matter...
1 tag
Work Compliment of the Day
Important Person: So I hear the magic words are, "Maria helped me with it."
Me: What do you mean?
Important Person: Well apparently, when you work on things, they come out better.
Me: So, things need Maria's magic touch?
Important Person: Pretty much. I should just start sending you all my stuff, then I can say, "Maria helped me with it."
Me: More work for me?
Important Person: You should feel proud!
Me: Oh, I do! :)
1 tag
Patch 1.04 is here! →
Click for DH buffs. No nerfs!
3 tags
Buying a House
I'm super excited about buying a house! There's a long road ahead of us (we haven't even talked to a lender yet), and we haven't even really officially started yet, but omg, so exciting! Haha! :) Jay and I are leaning towards new construction right now, but who knows, we might change our minds again somewhere down the road, lol. I started emailing the builders that made...
1 tag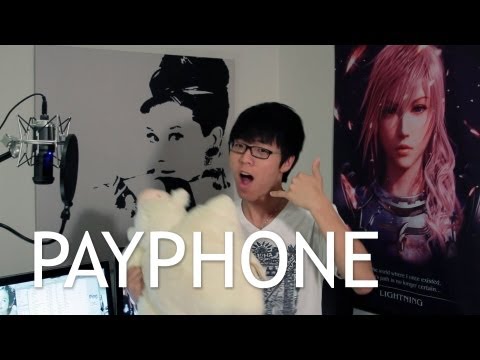 4 tags
Quarterly Update
…Since that's about how frequently I post anything here, it seems. Nothing much going on, really. This weekend was fun — Jay had his best friend Tracy come visit for the weekend, so we hung out and stuff. Last night we saw this indie horror flick called Silent House, which interestingly enough, stars Elizabeth Olsen (younger sister of the Olsen twins). I thought the movie was...
This Strange Place
Three years, and I still feel out of place. I miss home.
Try
All of the things we want each other to be, we never will be And that's wonderful, and that's life
1 tag
2 tags
Back from Seattle!
Well, we got back from our vacation yesterday. The wedding was really nice — understated and meaningful. It was nice to be around friends and family both from the US and from back home. I still can't believe my Mom is now married again! And I have a stepsister! Finally! Haha. :) And the other big piece of news is…I got accepted to Kent State University! I am now officially a...
1 tag
1 tag
1 tag
TOEFL Results are Out
Kent State University requires at least a 71 out of 120. Their Information Architecture and Knowledge Management program requires a score of at least 100. As a point of reference, Harvard Business School discourages applicants with a score below 109 from applying for a spot in their MBA program. So, guess what I got? Let's just say I got well over 109. AMDG :)
1 tag
P90X
Jay and I have resolved to do the P90X program in June, after we get back from our Seattle trip. To get ready for it, we did the fit test the other day. (I failed some parts, like the pull-ups, lol. I can't do a single one. Haha.) We also had to take before pictures, so we can compare them to our toned selves after the program. One other thing we still have to do is get rid of the junk...
1 tag
2 tags
2 tags
Beach, Anyone?
I seriously need to go to the beach. It's summer in the Philippines, so all my friends are posting beach pictures and it's making me so jealous. I can't remember the last time I hit the beach — probably two, three years ago. Oh, Oklahoma, why you no have pretty beaches? Answer — because you are a landlocked state. :(
1 tag
1 tag
My Pinterest →
I have finally joined the Pinterest bandwagon. I also spent (and wasted) two hours of my life actively finding and pinning pretty things so my boards wouldn't look so bare, lol.
1 tag
2 tags
2 tags
Dumb Broad at Payless ShoeSource
Salesgirl: (speaking while fixing her hair in the mirror) Hi! How are you guys doing? Do you know about our promo today? (pauses to concentrate on fluffing her hair)
Me: Cool, what promo?
Salesgirl: (still fluffing) ...Oh, uh...Hold on, what was I gonna say? (still fluffing)
Me: ...
Salesgirl: Shit, I completely forgot what I was gonna say. (still fluffing) I think I'll need to come back. (starts walking away)
Me: Yeah, why don't you go fix you hair and compose yourself while you're at it? (I was smiling when I said this, but yeah, it was definitely snotty. But dude, I just cannot stand people that don't take their job seriously. If you have a job, no matter how unimportant you may think it is, work hard. Do your homework. Don't be a dumbass.)
3 tags
Oh Look, Another Thing To Worry About
As if I don't have enough things to worry about with this whole school application, I realized a couple weeks ago that when I had signed up for the TOEFL (yes, I still have to take that fricking test — but that's another story), I didn't use my middle name. It says everywhere that your full name must match the name on your primary ID. Sooo, I requested them two weeks ago to...
2 tags
The Mysterious Z Liu
I am up early today because I've been in a constant state of anxiety, worrying about my transcript of records. It was delivered yesterday to the university, and was signed for by one "Z Liu". So then I contacted the Division of Graduate Services to make sure that they had received it, but the records technician told me there was no one in their department by that name. Awesome,...
1 tag
Angus and Me
Today, I worked out for an hour at the Y. Then I went straight to McDonald's for an Angus bacon and cheese burger, lol. Pretty sad.
3 tags
2 tags
1 tag
Egg Rolls
Co-Worker: Hey Maria, I've been meaning to ask you...
Me: Yep?
Co-Worker: Do you have a good egg roll recipe?
Me: Egg roll? Oh, because I'm Asian, is that it?
Co-Worker: (awkward silence)
Me: I'm kidding, silly! :) But seriously though, I don't know how to make egg rolls.
2 tags
Superficial Outfit Question
A couple of days ago, I bought a dress to wear to my Mom's wedding. It's champagne-colored, and somewhat Grecian-ish. I also got nude pumps to wear with the dress. I opted for pumps instead of the usual strappy heels so I could wear them to work post-wedding. This is also why I picked nude instead of gold or bronze. Can't exactly wear flashy gold shoes at the workplace (or I...
1 tag
2 tags
4 tags
Pet Axolotl
Me: So, do you think we should get a pet axolotl?
Jay: I don't know.
Me: You know what's creepy about them? They occasionally undergo some weird kind of metamorphosis and take on a terrestrial form. Isn't that weird?!?! But cool, too.
Jay: You mean they become little people??
Me: LOL
3 tags
Road Rage, Episode 1
Idiot Driver: (turns right suddenly without signaling)
Me: Tangina nito!! Tatanga-tanga 'tong 'kanong 'to!
1 tag
10 Lessons from Einstein →
I thought this was a good read. :)
1 tag
1 tag
2 tags